Spoilers for eight seasons of television.
A lot of people didn't like season seven of Game of Thrones. I was not one of them. For many the sped-up pace and seemingly too fast travel made everything feel less realistic, and because quite a few plot-lines were streamlined and wrapped up it felt to many like the show was rushing. I however defended this choice. To me it was simply the ramping up of pace that the penultimate season needed. I could forgive cutting out journeys and other unnecessary scenes in order to focus on the important stuff. In retrospect, I should probably have spotted the warning signs; the willingness to rush to plot points. But season seven was giving me so many moments I had longed for: Daenerys meeting Jon Snow, Dragons in battle for the first time, the Dothraki fighting in an open field, Jon Snow as king in the north. Having so many brilliant scenes completely won over my inner fanboy.
Don't mistake me, I still think that season seven was a good series of television. It has flaws, but they are outweighed, at least to me by the fantastic production. However, if I had looked a little harder I might have seen a bad trend in the writing. A tendency towards sacrificing logic and set up in order to surprise the audience, or make sure characters headed a certain way. I was more than happy not to notice when the writers were making great scenes that pleased me as a fan, but now that those flaws have come home to roost, I'm forced to admit that the problems with the final season of Game of Thrones come from the last few seasons just as much.
Season eight has been baffling to watch. I was looking forward to it, honestly more than Avengers Endgame, as I am a much bigger fan of fantasy than comic books. I was confident that the writers would have some brilliant last-minute plot to throw at us before the conclusion. And as creators David Benioff & Dan Weiss had met with G.R.R Martin to discuss the ending, I was sure it would at least be broadly satisfying, even if there might be differences. Things started off very well. The first two episodes Winterfell and A Knight of the Seven Kingdoms were fantastic pieces of television, artfully reintroducing us to the predicament of all these characters after the long hiatus. They gave each character a lot of good interactions with one another that developed many of them in interesting ways. There were some really good moments in the build up to the assault from the White Walkers, romances coming together after years, reunions and emotional conclusions to long time characters arcs. There was also some great set up for Jon Snow in particular, finally revealing to him his true parentage, something fans have been waiting for ever since it was little more than a theory.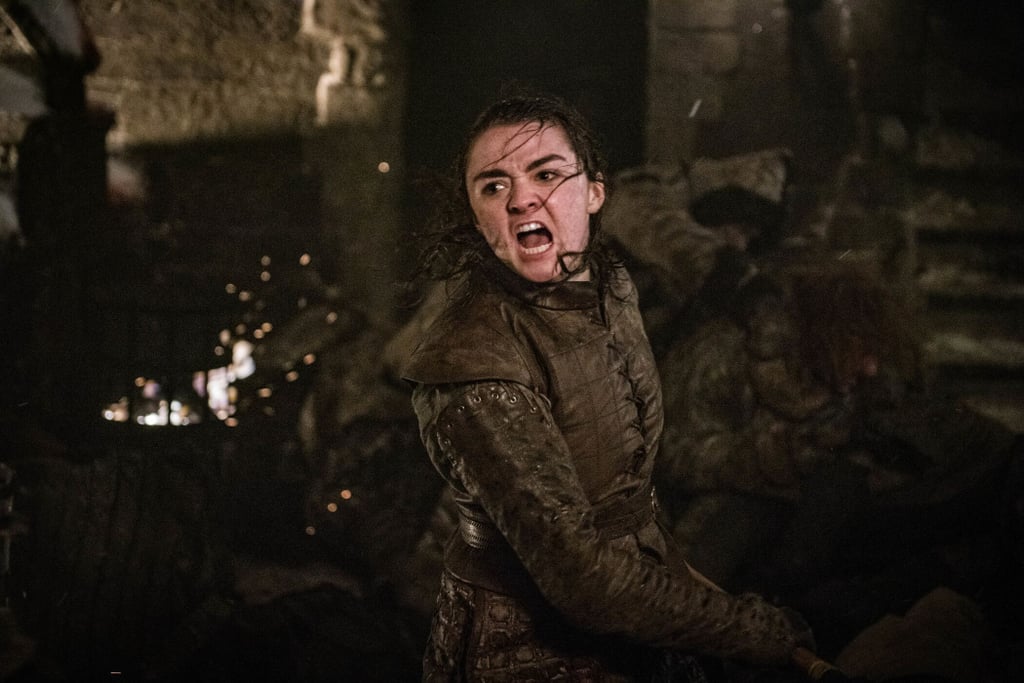 And then, The Long Night happened. When I first saw it, I couldn't help but feel a little cheated. It was a very exciting battle, but with a sudden and overly simple ending. The fact that Arya came out of nowhere to stab the Night King should have felt amazing, but the show simply hadn't earned it. The fact that they introduced the idea that the entire army of the dead could be killed by destroying the leader was something I worried about last season when it was brought up. They found this out by killing a white walker general, which killed the wights around him. At the time I hoped this was a red herring because writing in a fail-safe where all the enemy forces are destroyed by killing the leader is a tired cliché at this point. It felt really anticlimactic after so many seasons of build-up, not to mention that this happens halfway through the season. It also robbed Jon Snow of anything to do for the entire season. He mostly just stood around while other people drove the plot on.
So, I ended the third episode slightly nervous about what could be in the finale, if the main antagonist had been destroyed three episodes early. It turns out, not much happened. Cersei barely put up a fight, and many of the characters we know and love are given lame endings. Daenerys turns evil, which was always set up as a possibility, but struck me as a poor move, especially as it basically just repeats what happened with her father. Jon doesn't become king, but kills Dany and re-joins the Nights Watch, essentially meaning that his whole story ends up nowhere. It also renders the big twist of his parentage basically meaningless, not to mention the slightly sexist trope of a women going mad with power and a man being forced to kill her. Bran becomes king, which is even cheaper when you consider that he did nothing for the last two seasons of the show. Some of the characters end the show in a positive way, Sansa becomes queen in the north, Arya goes west to explore, and Tyrion becomes Hand of the King yet again. But for me, after the battle at Winterfell, everything that happened next felt like a let-down. Nothing felt momentous or important, I felt like I was just wading through the rest of the show to get some closure that never came.
The finale was not the worst piece of TV I have ever watched. There are shows that jump the shark far worse than Game of Thrones. Dexter is almost unrecognisable after season four. But for a show which has received such acclaim to finish with such a lacklustre finale is a shame. There was so much potential in the show, much more potential plot to use and yet it felt like the writers were rushing all the way through the final season. They tried to subvert everyone's expectations at every turn, but didn't stop to think if that would make a compelling story. Not everything has to be unpredictable. Sometimes people want to see a show end how they expect, as long as it is satisfying. Game of Thrones managed neither. There were so many elements set up and foreshadowed in earlier seasons that don't pay off now, and it makes me wonder what the point of them all was. Not all foreshadowing needs to turn out true, but if none of it does, why was it even there?
At the end of the day, this show was still an amazing ride, and one that I'm glad I followed from start to finish. But I won't be able to summon the same level of enthusiasm for it again, sadly. The final season of Game of Thrones is like watching a chef cook a fantastic smelling meal, adding vibrant ingredients one by one while you look on with anticipation, only to realise once you finally eat it that a lot of them don't go together, it tastes quite bland and the chef wasn't actually following a recipe at all.